This item is pre-made and ready to ship. Only one available. Firmness = Super Soft (00-30).
Give yourself a helping hand and add some texture to your playtime. This is our first toy designed to upgrade your stroke game.
The Tosser comes in two different textures: Dotted and Diamonds.
The Dotted texture offers a more subtle sensation than Diamonds, but a heightened one nonetheless.
The Diamonds texture has a denser pattern which makes your experience even more intense.
Firmness
We offer our toys in five firmness grades: Super Soft, Soft, Medium, Firm, and Extra Firm.

For your best experience, we create The Tosser in Soft or Super Soft firmness.
What does that mean? / What does that feel like?
Super Soft (00-30) – very bendable and wobbly, very squishy, feels like you can pull it apart (please don't!).
Soft (00-50) – has quite a bit of squish and wobble, but maintains its shape.
Medium (A15) – has very little give. Consider this the go-to firmness for insertable toys if you're unsure which one to choose.
Firm (A30) – hard to squish, it almost completely retains its shape.
Extra Firm (A40) – impossible to squish, it completely retains its shape.
Materials
All of our products are made with high-quality, body-safe silicone: platinum cure silicone. That means your toys are safe for use, easy to clean, and very durable if stored and taken care of properly. It's very simple to do so – find out how here.
Size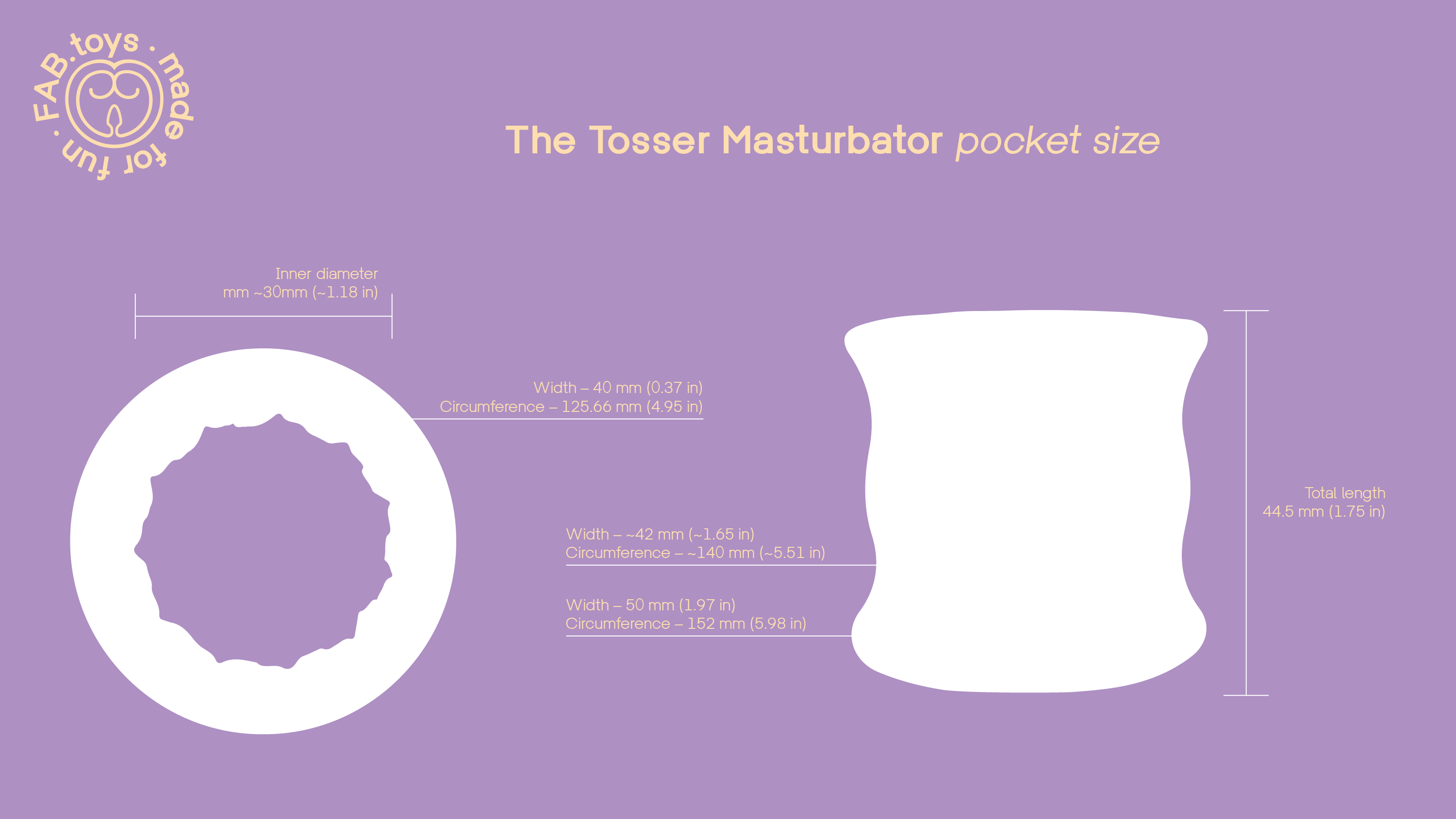 | | |
| --- | --- |
| Weight | 45 g |
| Texture | Dotted |
| Firmness | Super Soft (00-30) |